The Waters Edge at Giovanni's – Do Christmas and New Year's Eve your way!
December 19, 2020

-

December 31, 2020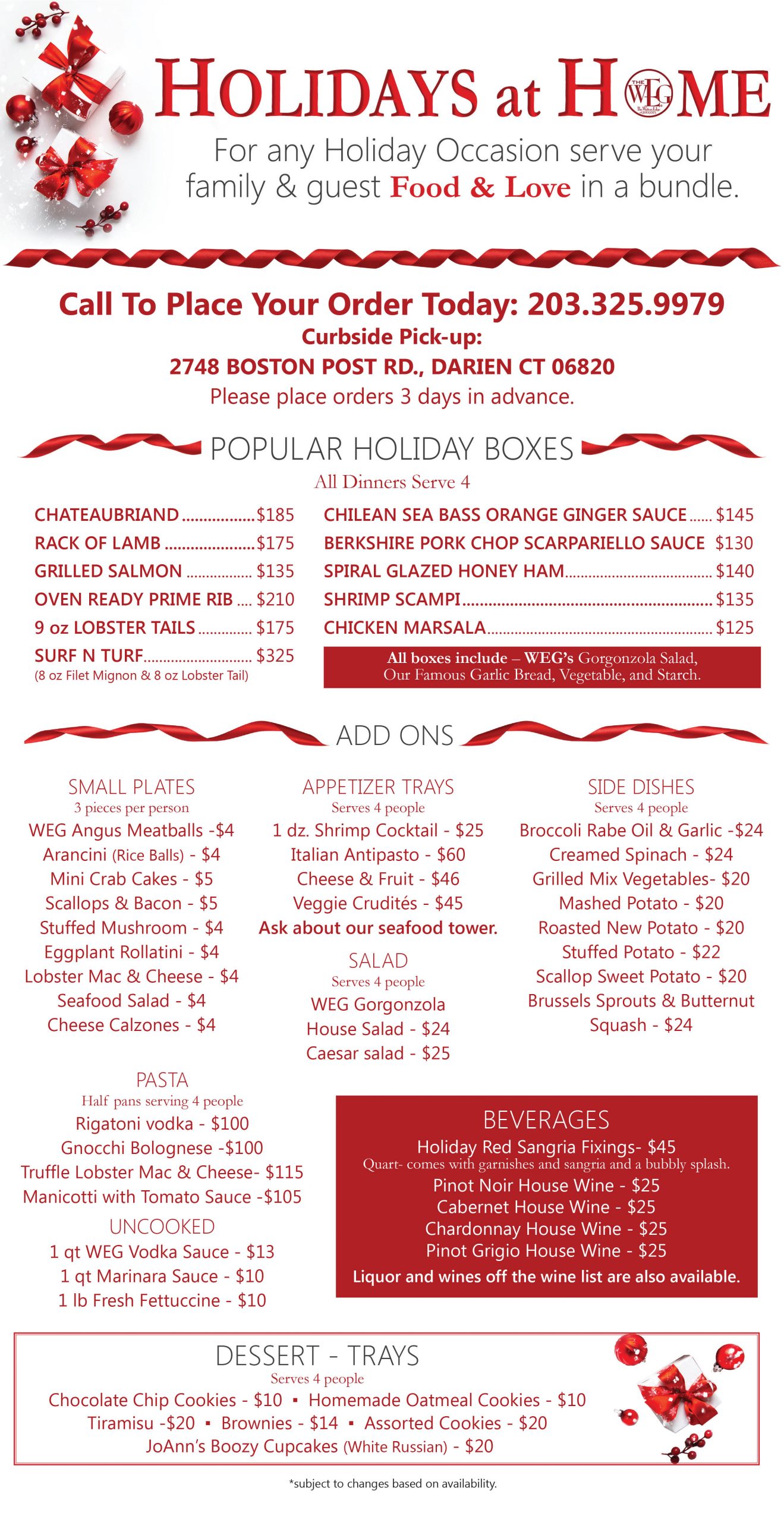 Dine at home and choose your favorite dinner from our Holidays at Home menu. It's for any Holiday Occasion including Christmas and New Year's Eve to serve to your family and guest. Orders must be placed 3 days before pick-up.
View our Holidays at Home Menu: https://www.watersedgeatgiovannis.com/holiday-at-home-menu-2020/
Dine with us. We are fortunate enough to have a large space for social distancing.
We are open for both Christmas Eve and New Year's Eve from 4:00 to 9:00.
Would you like to get your family out of the house during the holiday season? Did you know that you can book one of our small intimate event spaces for a family get together that we know will bring joy and memories for years to come.
We here at WEG put your safety first. We are trained in and practice all Covid-19 food processing protocols. Because of our high ceiling and large open air concepts not to mention the Hepa air filtration rest assured we are going to whatever lengths it takes to insure you have a healthy experience when you choose us.
Our Staff misses you and looks forward to seeing you soon.
To place an order for Holidays at Home or to make a reservation or book a room for Christmas Eve or New Year's Eve call 203.325.9979
Share with friends