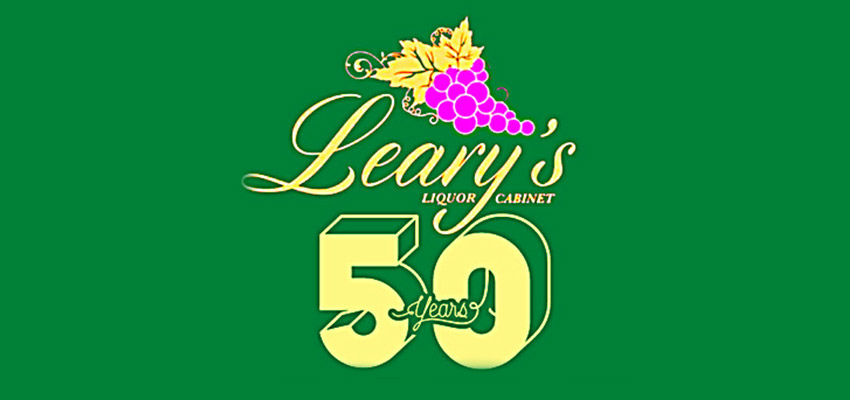 Featured New Member – Leary's Liquor Cabinet
Leary's Liquor Cabinet, established in 1971, is a family owned and operated business, located conveniently across the street from Noroton Heights train station.
Their friendly and knowledgeable staff will assist you in making suitable pairings of wine with food, beer choices, and spirits. Always up to date with products and competitive with prices, Learys will provide you with the best in wine, beer, and spirits at the lowest prices allowed by Connecticut state law.  In addition, their strict policy of serving customers aged 21 and over ensures that they are a business who cares about you, your family and the community.
Leary's is a 6-time Winner of Best Liquor Store by ​
Darien, New Canaan and Rowayton Magazine!! (2010, 2012, 2013, 2015, 2016 and 2019).   Drop by and say hello to owner, Kevin Leary.  Come browse their extensive collections of wine, beer, and spirits, or just ask Kevin for some recommendations!
Taking notice that many people no longer take back coin change, Leary's started a "donation jar" to collect the loose change.  Once filled, Leary's matches the amount in the jar and donates to various charities and causes.
Learys has been doing this matching donations for almost 10 years to American Foundation for Suicide Prevention.  The jar goes on the counter from May (Mental health awareness month) until the end of October (when the Fairfield County Chapter of AFSP does its annual walk). Last year they donated $2,500 to AFSP.  Wow – from the loose change only.. how it all adds up…
This year, as they celebrate their 50th anniversary on March 27th, Leary's has committed to doing a monthly matching donation to various charities, local and national.  In the months of February and March, they will collect and match donations to Laurel House in Stamford.  Leary's will continue with this monthly collection and donation as this is one of their ways to show gratitude to this wonderful community and to help as many people as they can, who are in need.  Learys is committed to supporting the local community and regularly contributes to local charitable causes. Leary's is a supporter of  YMCA, local churches, Noroton Fire House, Darien Community Fund, and The Depot.
Their 50th anniversary will also be celebrated as they will be featured in the March issue of the Darien Neighbors Magazine.  Keep your eyes peeled for the upcoming issue!!
CONTACT INFORMATION
(203) 655-0508
Share with friends