Featured New Member – Darien Running Company
Darien Running Company represents Constant Forward Motion. Their symbol, the triskelion is all about motion. The triskelion is a Celtic symbol that dates back to Neolithic time and appears to have three legs that are in motion, representing movement and is believed to represent a tale of forward motion in order to reach life understanding. Darien Running Company believes that moving forward is paramount to a healthy self. Movement creates a healthy, happy being, and clarity of perspective. These ideals come to life when you visit our store, meet our staff, join our training groups or participate in our community events.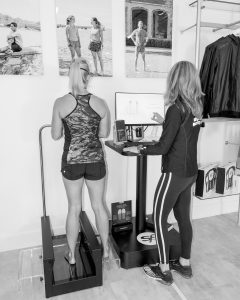 DRC is the latest addition to Ridgefield Running Company located in Ridgefield CT, a TOP TEN Running Store in America.  Owner, Megan Searfoss founded Ridgefield Running Company 6 years ago and has always been at the forefront of the running industry in technology and product.  Darien Running Company offers 3D scanning and gait analysis to help a customer find the shoe that is perfect for their forward motion, whether it is running or just standing long hours at their job.
Darien Running Company offers Running Rewards, for every $250 spent, a customer will earn $30 in-store credit to be used on any regular priced item.  DRC uses the Superfeet Me3D fit system to analyze your feet and then a treadmill gait analysis. This comprehensive analysis is complimentary and part of every fit process.
DRC will have community runs and events as soon as it is safe and permissible.  The DRC space at 14 Brook Street is always available in the evening, for charity or club events.
(203) 202-7492
Share with friends