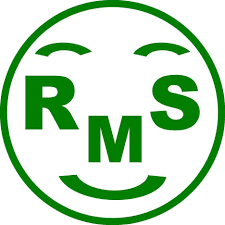 Whether you are moving or purging, Richards Junk Solutions & Moving can help you with your project!!  Local, long-distance, commercial, and at-home moving services carried out by experienced and friendly movers who have been with them for many years.  Richard's moving team will take care of assembly, disassembly, packing and unpacking.  They will arrive with packing material and boxes and will take care of the move.
The Chamber has recently had first hand experience with Richards Junk Solutions & Moving as they assisted with our office move.  We had file cabinets packed with years (and years!!) of documents.  We had pictures and frames on the walls that needed protection and handled with care.  We had fragile computer equipement that needed delicate handling.  We also had used furniture that needed to be brought to Goodwill.  We also had old furniture that needed to be hauled away.  When planning a move, all these items on your to-do list becomes the source of your stress and headache.  How will this all be done in one day!?  Richard's crew showed up and handled everything from start to finish.  Their attention to care and detail was impressive, and the on-site staff were nothing but polite and friendly.  They were also very efficient and the move was handled very smoothly and finished on time.
Based on the testimonials we see about Richards, we weren't the only ones who experienced oustanding service from them.
Testimonial 1: "What a great guy and staff. Richies crew is beyond thorough and friendly. We've been using Richie for a few years now and not once have we had a complaint. Pricing is fair and they go above and beyond. Highly recommended for sure!"
Testimonial 2: "The best in town! As a real estate professional, finding a reliable moving company is crucial, and we've found just that with Richard's. Their prices are unmatched, they are flexible and accommodating, and most importantly they put customer service above all else. We've recommended them to every single one of our clients, and we continue to be pleased with their excellent service."
With Richard's Moving there is no hidden fee. Customers could book instantly over the phone or discuss to design a plan that fits their needs. They are available to discuss scheduling and quotes.  Working Monday through Saturday, no job is ever too big or too small.  Their service also includes haul away things no longer needed or take them to Goodwill.
What's best about Richards?  Difficult to pin-point to one, but their exceptional customer service from their in-house team definitely comes to the top.
Other bonus benefits from Richards… Senior discount!! Free drop off moving supplies.  Contact-free moving option also available (no face-to-face interaction necessary).
Call today – speak to Betty and she can guide you through your next move project!