Chamber News & Community Events for December
CHAMBER NEWS & EVENTS for DECEMBER 2021
The Chamber is featured on the latest episode of Now We're Talking Darien podcast! Tune in and listen as we discuss our function and role in making Darien a better pace to live and work. Chairman and Vice Chairman of the Chamber Board Cheryl Williams of COMPASS and David Wagner of Sipstirs, and Kesti Aysseh, Executive Director, sit down over a glass of pinot noir with Liz Geiger and Taylor Carter and talk about the importance of shopping local for the holidays, surviving COVID, our Charitable Foundation, the community app launching soon, the Town Party the Chamber is planning for 10-8-22 and more!! Please tune in here.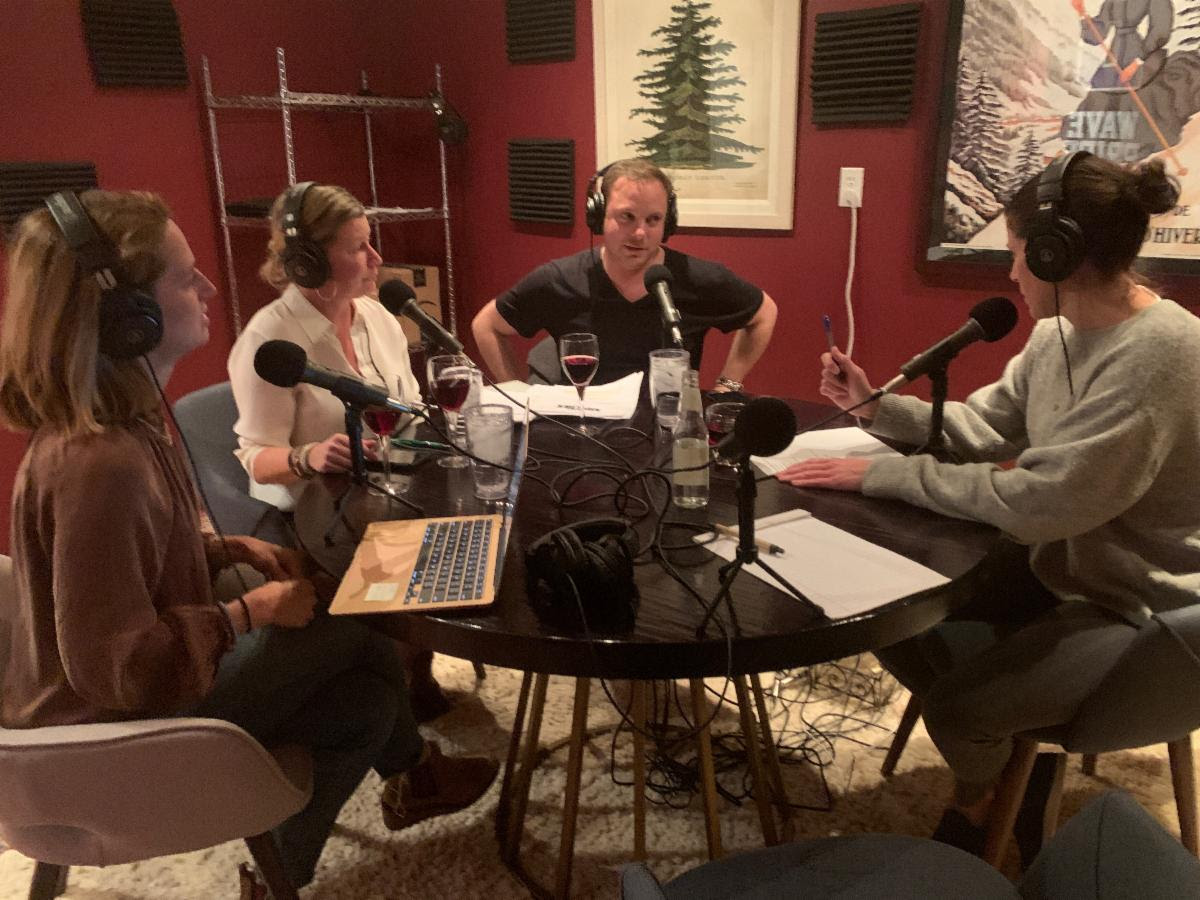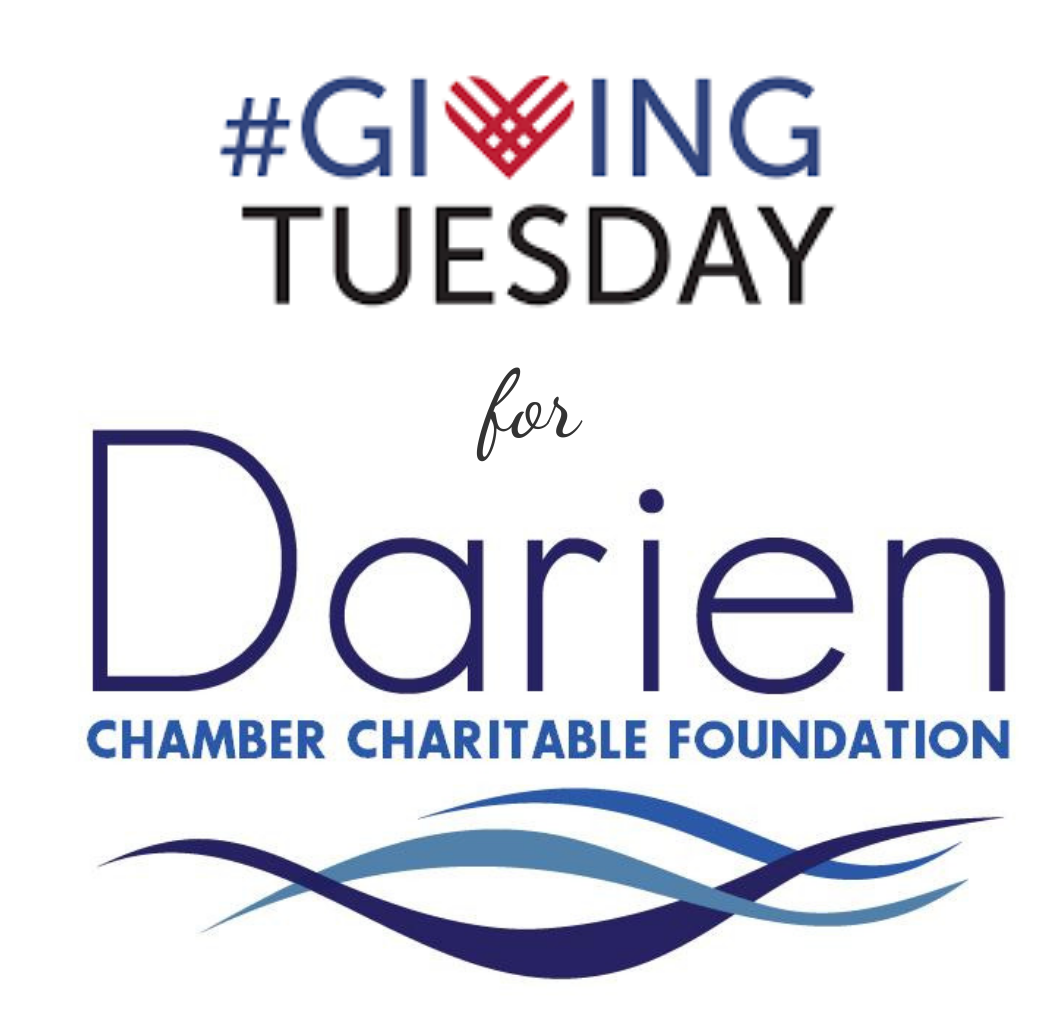 Today is #GivingTuesday! Please consider supporting the Chamber's Charitable Foundation. The work of the Chamber is mainly financed by the investments of its members. The Darien Chamber Charitable Foundation is funded by our community.
The DCCF is the Chamber's fundraising arm, a separate 501(c)3 set up to support and facilitate programs that enrich the quality of life in Darien and help us best serve our community. Our major initiatives include The Darien Chamber College Scholarship Program, where scholarships are awarded to four deserving Darien High School students and two high school graduates of Chamber Members, annually. And The Darien Chamber Holiday Lights Program enabling us to decorate Darien's lamp posts during the holiday season... a beautification effort bestowed upon our community and provided by the Chamber for over 15 years. A donation from you will make a huge difference by providing for and continuing the programs that Darien relies on and cherishes, year in and year out! Thank you for your consideration!
Congratulations to our 2021 Chamber Annual Award Winners, presented Wednesday, November 17th at Nielsen's Florist. The Volunteer of the Year was awarded to three individuals this year: Sue Hayes on behalf of the Darien Community Association, The Darien Men's Association awarded Volunteer of the Year – Group and Jake Gilbert awarded Volunteer of the Year – Youth, for his unwavering dedication to the Gold Coast Children's Center.
Business of the Year went to Hollow Tree Self Storage, an integral part of the Darien community. Employee of the Year was given to Malú Bojanovich of HAYVN Coworking. And a Special Achievement Award was bestowed upon Janice Marzano, former Program Director at the Depot Youth Center for her commitment and dedication to positive youth development for almost 25 years. Thank you Michael Joseph's, Sipstirs and Custompressions!
#darientogether
This beloved #shoplocal Instagram initiative between The Corbin District and The Darien Chamber is again awarding $250 gift cards weekly to those who shop local! For a chance to win a $250 gift card, all you need to do is snap a photo - a selfie in a local shop or a picture of the store where you made a purchase - then post it on Instagram and tag the store, @thecorbindistrict, @darienctchamber & #darientogether.
Thank you to our 2021 Sponsors:
The Corbin District, Darien Sport Shop, Whim, Darien Running Company, Helen Ainson, Hollow Tree Self Storage, The Darien YMCA, Barrett Bookstore, Fjord Fish Market, Nielsen's Florist, Williams & Co., Mirador, Cheryl Williams at COMPASS, David Harvey Jewelers, Sheree Frank at Houlihan Lawrence, Sipstirs, Everything is Rosey, HELP for Kids, A Little Something White, Posh Spa & Nails.
On December 24th, all participants will be re-entered to win one night at The William Vale Hotel, Brooklyn, NY, one night at the Marram in Montauk, or one night at The Taconic Hotel in Manchester, VT.
PLEASE FOLLOW US @thecorbindistrict and @darienctchamber
IN ORDER TO PARTICIPATE.
Darien Town Party - 2022
Calling All Volunteers
- The Chamber is putting a committee together to help plan the Darien Town Party to take place October 8th, 2022. If you would like to contribute your time and talent (as much or as little as you would like), or would like more info., please contact Kesti@darienctchamber.com.
COMMUNITY EVENTS CALENDAR
Holiday Greens Wreath Workshop at the DCA
December 2 @ 10:00 am - 11:30 am $25
HAYVN PRESENTS: Why You Should Understand Your Tax Returns
December 2 @ 12:00 - 1:00 pm
Depot Holiday Open House
December 7 @ 10:30 am at The Depot Youth Center
Toys for Tots Event at Helen Ainson
December 8 @ 6:00 pm - 8:00 pm Free, (Toy collection 12/1-18)
Helen Ainson will be having their annual Toys for Tots event! Refreshments and Hor D' oeuvres beginning at 6pm, Fashion Show at 7pm. Bring an unwrapped toy or bring a check made out to Toys for Tots. Can't make it that night, no worries. We will collect toys starting Dec 1st thru Saturday Dec 18th.
YWCA Annual Dazzling December at Everything is Rosey
December 9 @ 6:00 pm - 9:00 pm
Everwell's Mom Club for Tween Moms w/ Jacqueline Telgheder
December 14 @ 1:00 pm - 2:00 pm
Raising a tween is a whole new thang from parenting toddlers! And there is no doubt that moms need fellow moms to navigate tweenage-hood, to share in the joys and the challenges, to have a place to bounce ideas and get feedback. Everwell is thrilled to announce the launch of Mom Club for moms of tweens, as we're committed to creating safe space for connection + friendship to blossom through the experience of the tween stage of motherhood. (Tweens are considered between ages 8/9 to 12.) All gatherings are built on the acceptance and respect of all moms who attend. Space is limited to 12.
Complimentary for members
$100 for (4) part series for non-members
Christmas Eve Dinner being served at The Waters Edge at Giovanni's
December 24 @ 4:30 pm - 9:30 pm
NEW / MEMBER ANNOUNCEMENTS
LYMBR invites clients new to LYMBR to book a 30-minute Complimentary Assessment. The assessment is going to address several postural and movement parameters which will provide insight into any mobility or stability restrictions you may be experiencing. What we uncover in the assessment will help us find the root cause of the issue and assist us with treating it with specific stretches personalized for you. Click here to book your session in our studio located at 679 Boston Post Road in Darien.
Please join the Darien Chamber at HAYVN'S annual Holiday Pop Up Shop! Socialize and support local small businesses, over 20 local vendors will be there and
light refreshments will be served. Free! December 9, 4:00 - 7:00 pm!
Click here for details!