Featured New Member – Greylock Digital Media
Greylock Digital Media, Inc. is a media production and consulting company based in Darien. Greylock can write, shoot, edit, and produce videos that let you share your story – market and promote your business — on the web and through social media. Greylock also produces podcasts, training videos, and webinars.
Your video production can look like a straightforward on-camera clip, a story you'd see on the evening news, a longer feature you'd see on "60 Minutes," or a documentary you'd see on HBO – all with professional lighting, high definition video, and state-of-the art editing.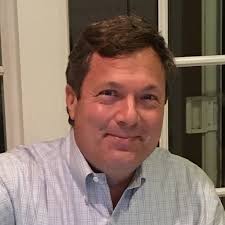 Greylock Digital Media's founder and president is Steve Yavner, Ph.D., a Darien resident and 25-year professional broadcast journalist and journalism professor. Steve started Greylock to make high quality, engaging video production available to businesses and foundations of all sizes.
Greylock Digital Media can get you camera-ready and showcase your business. Find out what else Greylock can do for you at www.greylockdigitalmedia.com
Greylock Digital Media has a special offer to Chamber Members.  Learn more here.
Steve Yavner
(786) 566-1203
Share with friends