Featured New Member – Hernan Prada Hair
Hernan Prada Hair
is a well-established, full service salon with multiple locations in the Greater NYC area, including one in Darien that opened in 2020. All locations are "Green Circle Certified," holding themselves to the highest standard of eco-friendliness.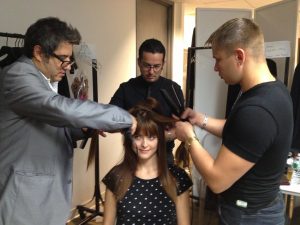 Leading this charge is founder and director Hernan Prada, an expert in ammonia-free hair coloring, and a "pioneer" of eco-friendly color techniques, including the popular Eco Pash, our own Balayage highlighting technique, and his unique take, the Balayombré ©. Every stylist on our team is a master of all HPH techniques, and dedicated to their continued education in sustainability.
Another core value of HPH is natural beauty. They believe that "natural" is not only more sustainable for the planet, but for the client as well. By working with each client's unique texture and volume, HPH creates indelible haircuts that require fewer follow-up appointments and less time spent styling at home. Because the approach is so personalized, they offer first-time clients a complimentary consultation prior to any services.
To schedule a consultation or appointment, please call the HPH salon location or email
email@hernanprada.com
.
CONTACT INFORMATION
(203) 424-0028
Also find us in Scarsdale, NY and Bedford Hills, NY.
Share with friends